Parents, we know new experiences can be overwhelming for everyone. If you would like, we would love to have you come up sometime and take a tour.
Simply call ahead and book a reservation with one of our senior staff. As camping professionals with decades of leadership experience, they would love to answer any questions you may have.
Our team would love to show you the pool and waterfront, take a look in the cabins, and drop by the tuck shop or the kitchen to see if there are any freshly baked cookies ready for a snack. If you would like to book a tour, contact us today!
Small List of Activities
Basketball, Crafts, Campfires, Singing, Baseball, Soccer, the Iceberg, Canoeing, Drama, Stilts, Giant chess, Frisbee, Volleyball, Kayaking, Outdoor Cooking, Musical Choreography, Swimming, Hiking, Archery, Ropes Course, Sailing, Mountain Biking, Skits, Rock climbing, Leather crafts, the Cave, Mad Scientist, Nature Study, Home Cooking, Wilderness Survival, Guitar, Water games, Crazy games, Rappelling, Big Bad Tennis Ball, Bouldering, and much more!
We Have a Spiritual Emphasis
While Green Hill Lake maintains a clear identity of being a children's camp where the Christian faith is taught and practiced, we have no limits on who can come. Quite the opposite really – we love having kids from all kinds of backgrounds join us each week. Over 2/3 of the kids who come to Green Hill are from no church background. All campers are welcome and love the camp community!
Our teaching times (for example, Bible studies) are done in a way that any camper can come and learn without being singled out. Our staff do a great job ensuring that the timing of teaching times, worship and prayer is kept kid-friendly and upbeat. And while all of our campers may not share all of our perspectives on faith, they will certainly learn lots of values that every family can appreciate: honesty, trustworthiness, being loving and caring, etc. During the week campers are given opportunities to ask questions about everything they have learned and decide for themselves what they think about the Christian faith. All we ask is that they are respectful to the greater community (as we will expect the community to respect them) – so for example, while we pray, if they could sit quietly with their head bowed, or not distract others during lessons.
If there are any questions or if we can help make your child more comfortable, please let us know – we would love to help!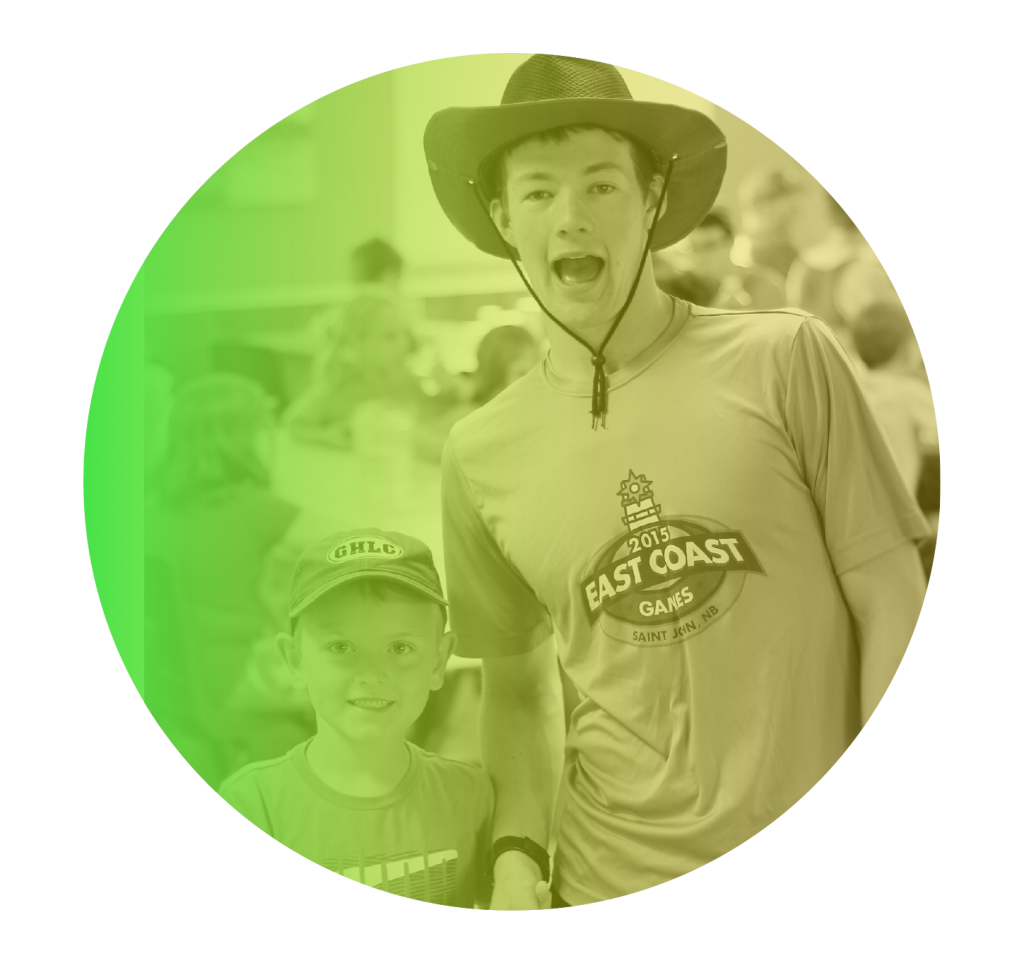 Dear Fellow Parent,
Summer camp, friends, and fun… what a great combination! Green Hill Lake Camp is all about kids and we would love to welcome your child to one of the greatest weeks of their year!
Since 1961 Green Hill Lake Camp has been providing great outdoor summer camps that promote personal growth and Christian character. We have been hard at work preparing for year round camp fun, and are excited to be introducing a number of new programs.
Owned and operated by the Baptist churches of mid-western and southwestern New Brunswick, Green Hill Lake is a Christian summer camp that welcomes all children and youth to life changing experiences. Located in the midst of the beautiful hills of mid-western New Brunswick, the camp operates year round on Greenhill Lake as a non-profit, charitable youth organization. Our skilled staff are selected for their trustworthy character, ability with children, and love for God.
Each summer over 1000 campers from around the Maritimes fondly call Green Hill Lake their home. Returning campers will discover new activities, new programs, and all new adventures. No summer is ever the same at the Lake! We are committed to delivering the greatest value to you. We are also committed to standards of the highest quality and are constantly striving to improve our service. The health and safety of your child is of highest priority.
As a Christian camp, we incorporate biblical principles into all of our programs. Green Hill Lake is an ideal setting for life-changing, fun-filled adventure and a wise investment in your child's life. Campers arriving at the Lake just looking for fun will experience much more – like new friends, learning new skills, real love, and a caring environment.
Our goal is that your child will have the greatest week of their life – one that changes them forever!